Air Sealing and Insulating for a Home That Saves Smart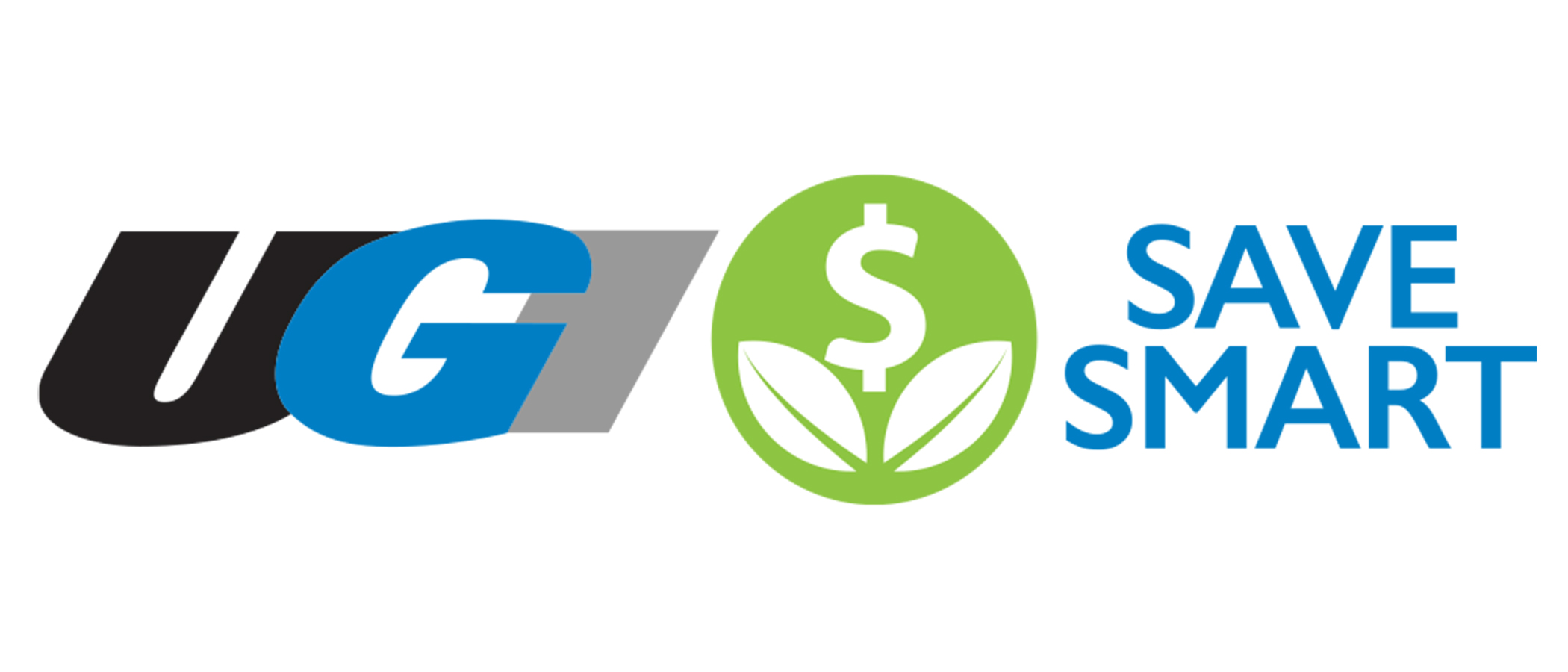 By Tammy Lee
Energy-efficient upgrades offer economical solutions to reduce home energy use and lower monthly utility expenses. One of the most cost-effective energy performance improvements includes cutting down on air leakage in and out of your home with better air sealing and insulation.
A well-sealed, effectively insulated and properly ventilated home can make a huge difference in savings and well-being – cutting heating and cooling costs, lowering energy loss, and enhancing the comfort, health, and safety of a home's indoor environment.
While it is important for a home to be protected from leaks, homes also need to "breathe" to make sure that fresh air comes in and dirty air goes out, proper ventilation keeps the air fresh and healthy indoors. Devoting resources to energy-efficiency upgrades such as air sealing, insulation and ventilation improvements can simultaneously lower utility costs and improve indoor air quality while also:
Reducing outside noise, pollutants, bugs, and pest inside the home
Keeping homes warm in the winter and cool in the summer
Improving the comfort and performance of a home
When considering energy upgrades, it helps to look at the house as whole-home system, where changes to one part may affect another. A home energy professional can identify areas to focus efforts that may help ensure that a home is as energy-efficient and healthy as possible.
Many energy-efficiency upgrade programs are available for improving indoor air quality, in-home comfort as well as energy- and cost-savings. One path for homeowners may lead them to UGI Save Smart. The Home Energy Upgrades program available from UGI Save Smart offers many solutions to improve a home's energy-efficiency, comfort, and health. Participating contractors can help identify upgrade opportunities through a home energy evaluation and deliver on upgrades to be sure your home airtight and properly ventilated.
For more information on UGI Save Smart Home Energy Upgrades and to find a certified contractor near you, visit ugisavesmart.com/energyupgrades.
Calling All Contractors! Have You Renewed Your Home Improvement Registration?
The Home Improvement Consumer Protection Act (HICPA) has been in effect since July 1, 2009. It requires all home improvement contractors who work in the state of Pennsylvania to be registered with the Pennsylvania Attorney General's Office.
The HBA of Berks County wants to ensure that all of our members have access to the resources they need to comply with this law. As a home improvement contractor, you are expected to register every 2 years and the cost is $50. Here are answers to frequently asked questions from the Attorney General:
Who Must Register?
Anyone who owns or operates a home improvement business or who offers, performs, or agrees to perform home improvements in Pennsylvania must register with the Office of Attorney General, unless they fall into two exceptions: small contractors (less than $5,000 of work in a calendar year), and large retailers (net worth of more than $50 million). All contractors, including self-employed contractors and sole proprietorships, subcontractors and independent contractors, and corporations, partnerships and all other types of business entities must be registered, unless they fall into the two exemptions above.
Contractors are defined as: Any person who owns and operates a home improvement business or who undertakes, offers to undertake, or agrees to perform any home improvement. The term includes a subcontractor or independent contractor who has contracted with a home improvement retailer, regardless of the retailer's net worth, to provide home improvement services to the retailer's customers. Contractors who exclusively build new homes, commercial builders, and builders who only work on local, state and federal government construction projects are excluded from the law.
What Information is required to register?
The law requires contractors to submit a completed application, which includes the following information:
Contact and identifying information for the applicant (including information on any prior home improvement businesses operated by the applicant)
For corporations and business entities – information on partners, officers, managers and other parties with an interest in the business
Information on other contractor licenses and registrations held by the applicant
A description of the applicant's business
Background disclosures, including information on prior bankruptcies and criminal pleas or convictions
Insurance policy information showing at least $50,000 of personal injury liability coverage and $50,000 of property damage coverage
A signed and dated certification by the applicant
A non-refundable application fee of $50, payable to Commonwealth of Pennsylvania.
Do Contractors Need to Display Their Registration # on Their Vehicles?
Your registration number must be included in any advertisements, contracts, estimates and proposals that you use in Pennsylvania. If your vehicle includes an advertisement of your business, then it must display your HIC Registration number. Your number display must include the abbreviation "PA" and the number assigned to you (example: PA123456). Though the law does not dictate where your number must appear in contracts or advertisements, it must be clearly displayed so the consumer can easily read it.
What Needs to be in Contracts for Home Improvements?
Every contract for home improvements needs to be written, legible and signed by the consumer and the contractor (or their representatives). Contracts must also contain important provisions, including the total price of the project; estimated start and completion dates; and a description of the work.
In October 2014, HICPA was amended to allow "time and materials" contract usage by contractors, provided the contractor: (1) informs the consumer in writing that the time and materials contract will not exceed 10% above an initial cost estimate agreed by the homeowner; and (2) informs the consumer in writing that any cost beyond the contract price (initial cost plus estimated 10%) must be agreed to by the homeowner in a written change order.
Where Can I Renew My Registration?
Contractors can renew their registration with the Office of Attorney General online
Contractors must re-register every 2 years. Re-registration applicants will continue to use their previously issued registration number; however, you must renew in order to avoid your HIC number showing as expired in the HIC registry.
Any home improvement contractor who is not registered is prohibited from offering or performing home improvements. The failure to register is a violation of the law and unregistered contractors face legal action, including civil penalties of $1,000 or more.
For more information, please contact: PA Attorney General (717) 787-3391
This information was adapted from the State Attorney General's website. You can view the full information and more FAQ's at www.attorneygeneral.gov.
Remodelers are now required to distribute the new U.S. Environmental Protection Agency (EPA) lead paint pamphlet, Renovate Right, to homeowners for educating them about the new lead paint regulations when remodeling any pre-1978 homes and child-occupied facilities.
Renovate Right replaces the previous EPA pamphlet entitled Protect Your Family from Lead in Your Home. The new pamphlet can be downloaded from the EPA website at www.EPA.gov/lead or by calling 1-800-424-LEAD (5323).
The EPA's Lead: Renovation, Repair and Painting Rule addresses remodeling and renovation projects disturbing more than six square feet of painted surfaces in a room for interior projects or more than twenty square feet of painted surfaces for exterior projects in housing, child care facilities, and schools built before 1978. Though the rule does not become fully effective until April 2010, there are things remodelers will need to do before that date to be in compliance with the rule.
Summary of the Rule
Review the points below for a quick summary of the new EPA lead paint rule.
Training and Certification
Beginning in April 2010, firms working in pre-1978 homes will need to be certified. Along with the firm certification, an employee will also need to be certified as a Certified Renovator. This employee will be responsible for training other employees and overseeing work practices and cleaning. The training curriculum, which is currently under development by the EPA, will be and certifications are valid for five years. A Certified Renovator must take a four-hour refresher course to be recertified.
Work Practices
Once work starts on a pre-1978 renovation, the Certified Renovator has a number of responsibilities. Before the work starts this person will post warning signs outside the work area and supervise setting up containment to prevent spreading dust. The rule lists specific containment procedures for both interior and exterior projects. It forbids certain work practices including open flame or torch burning, use of a heat gun that exceeds 1100°F, and high-speed sanding and grinding unless the tool is equipped with a HEPA exhaust control. Once the work is completed, the regulation specifies cleaning and waste disposal procedures. Clean up procedures must be supervised by a certified renovator.
Verification and Record Keeping
After clean up is complete the certified renovator must verify the cleaning by matching a
cleaning cloth with an EPA verification card. If the cloth appears dirtier or darker than the card the cleaning must be repeated.
A complete file of records on the project must be kept by the certified renovator for three
years. These records include, but aren't limited to: verification of owner/occupant receipt of
the Renovate Right pamphlet or attempt to inform, documentation of work practices, Certified Renovator certification, and proof of worker training. NAHB believes that record keeping will be a major enforcement tool for the regulation.
Exemptions
It is important to note that these work practices may be waived under these conditions:
The home or child occupied facility was built after 1978.
The repairs are minor, with interior work disturbing less than six square feet or exteriors disturbing less than 20 square feet being exempt.
The homeowner may also opt out by signing a waiver if there are no children under
age six frequently visiting the property, no one in the home is pregnant, or the
property is not a child-occupied facility.
If the house or components test lead free by a Certified Risk Assessor, Lead Inspector or Certified Renovator NAHB Action on the Rule NAHB has filed a petition challenging the new lead paint rule because of concerns about the rule's overreach and the training and timing requirements of the rule. Other organizations, including the Sierra Club, the Center for Environmental Health and the New York City Coalition to End Lead Poisoning, have also filed suit challenging the rule for being to lax. In the view of one or more of these organizations the rule improperly exempts some owner-occupied housing. All of the parties including NAHB have begun preliminary discussions that could resolve some of the issues that would otherwise be raised in court. It is important to note that these suits will not delay the implementation of the rule.
For more information about this item, please contact Kelly Mack at 800-368-5242 x8451 or via e-mail at kmack@nahb.com