Special Thank You to the Following Associates
Lee Prussman has been a member of the HBA for 5 years and has sat on our Board of Directors for the last 4 years and is currently serving as our Secretary Treasurer. He also helps with our golf fundraisers and has volunteered to be the Chairman of the Golf Committee for 2022. Lee also sits on the Executive and Financial Committees. Lee got involved to give back to the trades for the people and entities that he has worked with, and they have provided him with business and connections to people he has enjoyed serving. He had gotten involved in the HBA thru our Past President Jim Gavin. While reacquainting with members and meeting new members and board members, then learned more of what the HBA could do for the industry, he saw the membership to be very valuable for himself, his clients, and other connections he has. Lee states, the biggest advantage of being a member is to support the hard-working individuals with their quest to get legislation passed that supports the building industry locally and nationwide. We need this support at the local, state, and national levels. As this industry goes, so goes our economy. We all, associate and building members, need to encourage membership in the HBA. Lee feels other associate members can help build the numbers in supporting the trades. This is so because the future needs the replacement of the older trades people with the youth of today. These younger people will have the opportunities to be the future leaders of this country. We need to help show them the path to becoming the future leaders of business in the trades. Prussman-Goss is a CPA firm and they have worked with Many Trades entities over the 6 years in business. Lee has worked with home builders, remodelers, and other subcontractors for over 30 years helping with tax and financial matters.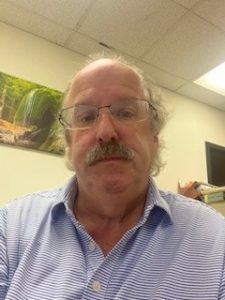 John Schmoyer is employed by Fulton Mortgage Company who has been a member of the HBA of Berks County for 30+ years. John has been active on our Board of Directors, Finance Committee, Golf Committee, and past member of the Education/Scholarship Committee. He has volunteered his time to the Extreme Home Makeover, attends networking events, volunteers time at the golf tournaments and participates at the annual general membership meeting where the Student Chapters give their speeches.
John has been in the Mortgage lending industry for 35 years and understands the importance of the HBA in our Berks County housing market. He feels the HBA is an active organization of dedicated people helping the construction trade industry in various ways. He notes the HBA is very reputable in our market and the ability to work with other members, network and assist on the Board of Directors is enlightening, as they work to make, grow, and support the building and remodeling trade industry in Berks County.
John believes other Associates should get involved because it is a great way to get to meet and know fellow colleagues in the industry, and a great way to give back to the community through volunteering as a member of committees, the board, and more.
Fulton Mortgage Company is a full-service mortgage company offering a myriad of products for financing the purchase of homes, refinancing and construction lending. They have Construction Mortgage products to finance the build of customers new homes, as well as offer Home Equity Loans through Fulton Bank for home repairs, renovations, etc. Through Fulton Bank Commercial Services team, they offer financing for builders for land development, spec homes and more.
Debra Konowal was involved back in the late 80's thru the late 90's when working at Berks County Bank. She joined the association again in November of 2017 when she went from working for a Mortgage Company to a Community Bank and felt it was important to get back involved with Builders & Remodelers. Debra volunteers her time by sitting on the Board of Directors, the Home Show Committee & Membership & Events Committee. She also volunteers to help out at the Spring & Fall Golf Events & has helped during the Spring Home Show. She is willing to assist the Executive Officer, Cathy Sloan with whatever she needs help with.
Debra believes being a member of a great organization is one of the biggest advantages. She believes more Associate Members (younger people included) should get involved so that there are new ideas and feedback that the HBA is always welcoming.
She currently works for Stewart Abstract, who completes title transactions on sales of lots, new homes, and refinances for remodeling renovations.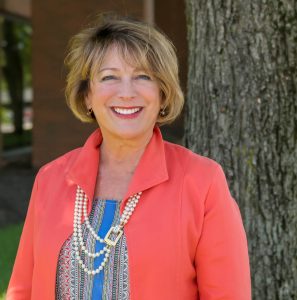 Jim Gavin has been a member for approximately 10 years and had gotten involved due to a former board member, Patrick Dolan, during the presidency of Kevin Kozo, contacting his firm looking to see if they would like to become involved in the HBA. Currently Jim sits on the Board of Directors & Education Committee, but in 2016 was the first Associate member to be President of the HBA of Berks County. During his term as President, he was involved in all committees in some aspect. Jim also attends the networking events as often as he can.
Jim feels the biggest advantage to being a member of Berks County is that there are quite a few nice people associated with he HBA. He also states that it provides and ability to meet business contacts that are valuable.
He can quote an article that he wrote when he first became president as to why other potential Associates should get involved, "It is only through interdependence and reliance upon each other that we can be successful. We all need each other. A building cannot be constructed in the absence of a plan from an architect and input from engineers. There must be materials from suppliers and tradesmen that know how to use those materials. There must be land sold by realtors and financing from banks. It is through our collective efforts that we accomplish what we cannot do alone.
Associations like the Home Builders Association provide a foundation for us to work together. It even gives us a venue to debate and argue critical issues, with a view toward our common interests and mutual goals. I am not the first to say, and certainly will not be the last, – it is united that we stand and divided that we fall. These are not just words, rather they express a commitment that we are making to each other daily. Survival in times of prosperity and times of poverty depend on the same thing and that is our willingness to commit to the success of each other.
The Home Builders Association of Berks County includes builders, landscapers, tradesmen, and suppliers. It includes architects and engineers. It includes bankers, realtors, and insurers. And yes, it includes this lawyer. I trust and rely on them all. Our success, both yours and mine, is dependent upon our commitment to each other. In the Home Builders Association, I have every confidence that commitment exists."
Masano Bradley is a law firm that engages in numerous areas of practice that impact the home building industry including real estate, zoning, construction litigation and consumer protection litigation.
Peter J. Bonargo, IV joins the association in March of 2017 when asked by Beth Hahn (owner of the company) to take her place as point of contact for the HBA, since she was taking over the parent company, Berkshire Systems Group, Inc. Peter started out by sitting on the Home Show Committee and then eventually moved onto the Board of Directors. He then took over as the Associate Member and Beth became the Affiliate Member. Peter is currently the 2021 HBA President and is serving his second term. Other committees besides the Board of Directors that he volunteers to participate in is the Finance, Home Show, Golf, Membership & Events, and the Education Committee. His personal favorite is Home Show and Golf.
Peter believes the biggest advantage of being a member is having the ability to meet with and work with the other building trades, which provides him a connection to the building trades. Peter believes as an Associate Member he has always received more in return than the time he put into the HBA. He feels there is a benefit of having a network that you can send customers to for additional products and services and the members then refer us in return. Being able to work with other locally owned and operated businesses is another reason to be a member.
Peter currently employed with SAH, Inc who has been a member for 25 plus years and supplies custom security, home automation fire alarms for residential homes and commercial businesses to Berks County area and beyond, for the past 33 years.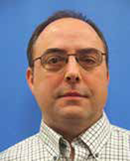 Sue has been a member of the HBA of Berks County since she came to work for Fromm Electric. Fromm had asked her to represent them on the Parade of Homes Committee several years ago and continues to represent them on the Membership & Events Committee. She enjoys attending the social activities and being pat of the committee's trying to promote the local builders.
Sue feels some of the biggest advantages to being a member is the networking, discounts, and access to workman's comp program are, but thinks the pandemic really brought to light the advantages of receiving current information from Harrisburg on both legal and health matters. "The HBA and PBA did an outstanding job of providing information during and after the shutdown." Sue feels the housing industry is affected by so many facets of our society that the pandemic will not be the last challenge we need to navigate, having the resources of the HBA at your disposal is invaluable when trying to do business in this very unstable economic time.
Fromm Electric provides everything electric for the Home, from the wire/panel boards and devices to the latest in innovative and energy efficient lighting to the best brands of appliances from the best builder packages to amazing high-end product.